System Improvements 1.98

October 22 2020 14:28:34 GMT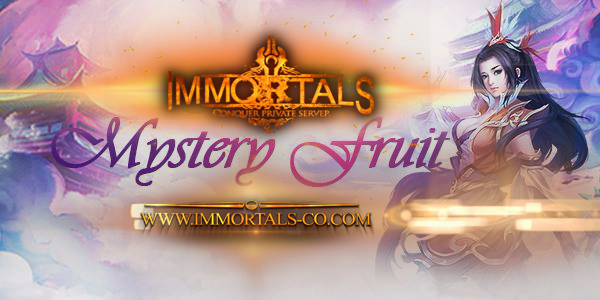 New Events/Features:
Mystery Fruit showers till 10th of June!



Fixes and Modifications:
Improved the Melee Hit rate.
Improved the Attack speed/damage in PVE for all the classes.
Buffed the Taoist M-Attack against the Epic Warriors.
Fixed the Accuracy skill to work as intended.
Increased the Critical-Strike damage.
Modified some skills damage in order to be balanced with the new Critical-Strike damage.
Modified the Lottery Win message so it will not be spamming the World channel with lame wins.
Modified the Spook skill, You will knock out people from their Steeds using your BattlePower.
Modified the Super Twofold-Blades skill so only the closer ranged hit will do the 100% damage.
Fixed the Hossue Perfection related issue, You could now simply temper your Hossu.
Fixed the saddle issue and made them untradable.
Fixed the bugged Picked-up stacked items.
Fixed the Mount-Armors speed issue, You will be no longer able to run from a PK abusing that speed.
Fixed the Chain-bolt skill where it was available for all classes to learn/spam.
Fixed the Pure-Arhcer skill where it was disconnecting people.
Fixed the Gender Change NPC where it was bugging some characters.
Fixed the issue where the login bar stuck at Logging into game servers.
Fixed the Sand-Essences issue during the Epic trojan quest.
Fixed the Barber NPC where it was not showing the (Bald-hairstyle).
Fixed a bug on the Website where it shows VIP 7 as "undefined number".
Please do not hesitate to report any bug/glitch you experience.
staff@immortals-co.net
Go back