Christmas Festive Favors 2018
Christmas is about to begin!
So our Christmas events about to begin also.
Once again we're in a rather festive and generous mood and as usual we are having 7 days of Festive Favors includes the following:
Server-side experience bonus +100%.
The online CPs reward will be raised up to 750k.
The drop rate will be doubled.
Winter sale which provides you 50% off.
We will be posting a few announcements regarding some events we will be hosting during these 7 days. So pay attention to our Facebook Page or even to your email address (for those whom subscribed to our news feed).

Santa's Camps
SantaClaus has finally arrived in ImmortalsCo, and He's giving Gifts for those whom gonna help out!
Help Santa and Build a Snow man to gain various gifts for this year!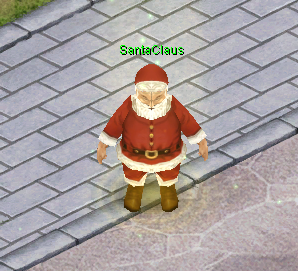 MysteryFruits
So as we promised that we will be hosting more events during these 7 days of festive favors. We have decided to launch a MysteryFruit event for 24 hours only, starting from 28th of December at 01:00 AM.
Santa's Giveaway
Santa has decided to launch a giveaway event before this year ends. However, He will be announcing whenever the event starts, So keep an eye on the system messages not to miss it.
DoublePurchasedCPs
Purchase any amount of CPs via PrizeOfficer NPC before 31th of Dec 23:59 and get them doubled!
Keep yourself up-to-date with any updates via our
Facebook page
or
ImmortalsCo Status
.
Happy new year, and Merry Christmas everyone!
Hope you enjoy with us <3
staff@immortals-co.net
Go back